Each piece by ELENBAAS ATELIER is handmade and unique. By its creation process the models are developing and improving over time. A great deal of attention is devoted to all of the pieces in terms of craftsmanship, materials, hardware and supplies. Reliable suppliers who offer constant quality are therefore of great importance.
Leather comes from suppliers from the province of North Brabant, in the south of The Netherlands. These suppliers exclusively trade in batches of over-produced leather that remains from large-scale manufacturers. The leather species are carefully selected by terms of quality, flexibility and colour.
Hardware comes from suppliers who are experts in high quality brass hardware.
Cutting of leather starts with custom-made solid molds. The molds are helpful to cut the leather very precisely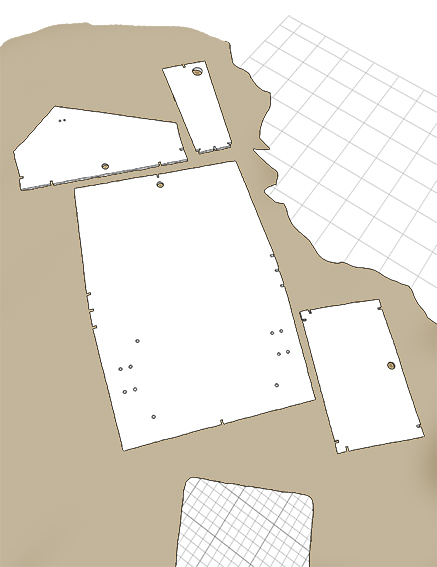 Stitching of leather is done in two different ways. By use of an industrial leather machine and by hand according to traditional saddle stitch technique.
Finally a leather piece is finished with leather edge paint. Painting is done entirely by hand. In order to get the finest end result the painting process requires preciseness, several layers of paint and refined polishing work.