Elenbaas Atelier works with leather suppliers from the province of North Brabant, in the south of The Netherlands. These suppliers exclusively trade in batches of leather remains from large-scale manufacturers. The leather itself is originally from Italian tanneries.
We use cow leather with a natural grain. The selected leather species are smooth and refined and have subtleness in colour by nature.
Calf- or lambskin leather is mostly used for the lining of bags, yet it can also be used for small leather goods.
Reinforcement provides for solidity and volume. It is used for the construction of leather objects and always hidden between different layers of leather.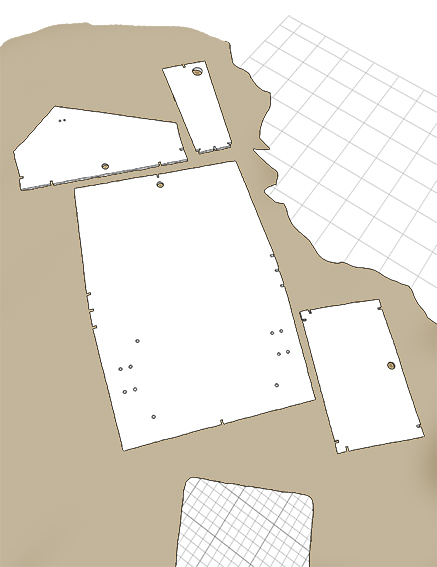 CUTTING LEATHER

The leather cutting process starts with making technical drawings of pattern parts. These different parts are then used to make templates out of MDF board, using laser-cutting technology. After that, the templates can be used to cut the leather using various cutting tools.
HARDWARE

We use as little hardware as possible. When we do use hardware, suppliers of high quality brass hardware have carefully selected it.
SUPPLIES

Threads, glue and edge paint form the basis of every designed leather object.
SEWING

We work with an industrial leather sewing machine. However, the final stitches are done by hand to prevent the ends from breaking over time. .
FINISH

The finishing of the leather edges is done entirely by hand. The use of edge paint requires patience, preciseness, several layers of paint and thorough sanding in between layers.